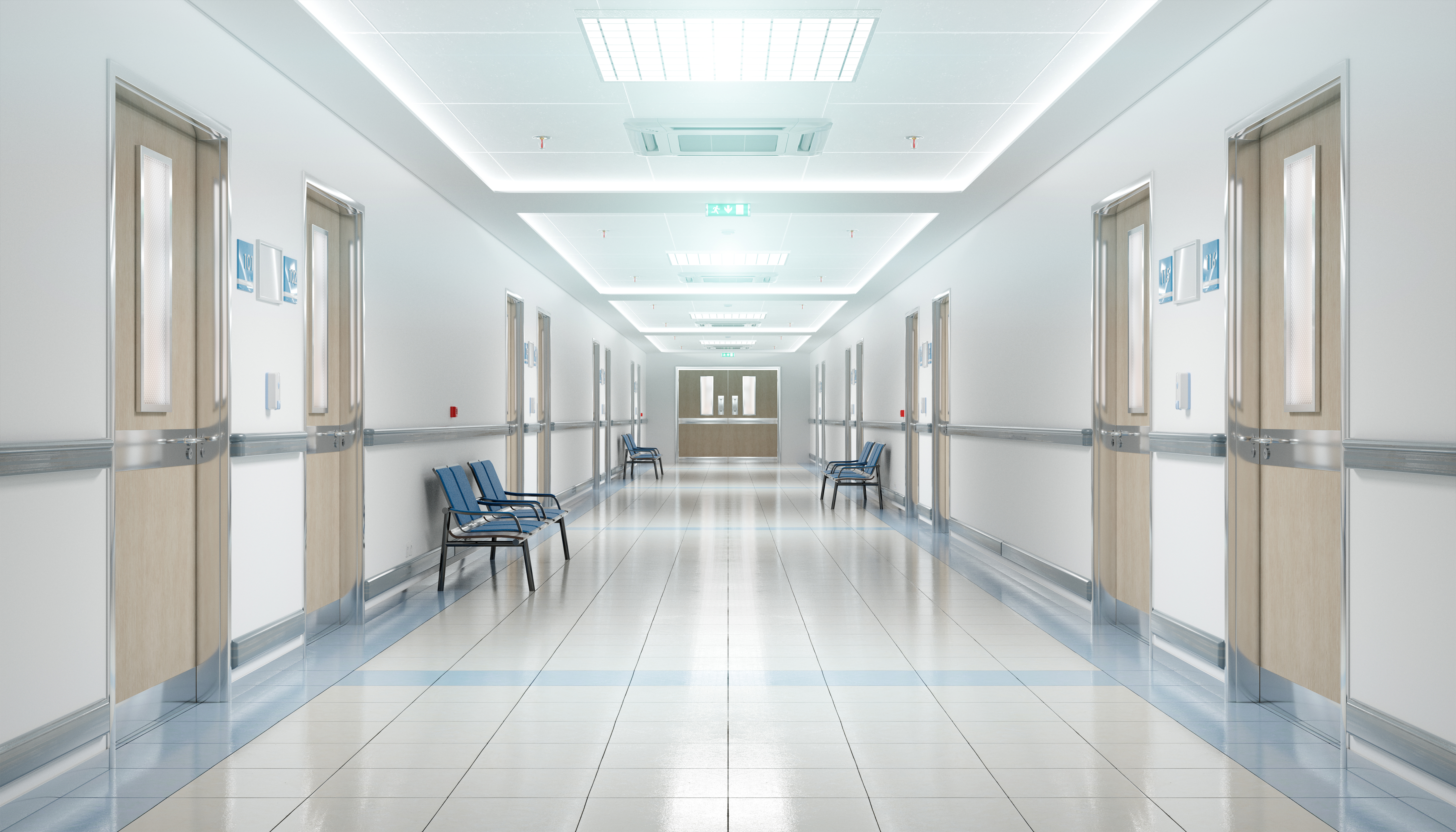 The use of UV light as a germicidal agent is not a new discovery in the medical arena. Hospitals have been using UV lamps to disinfect operating rooms for the past 50 years and UV light disinfection is used in a wide range of industries.
As a company committed to serving the healthcare industry and providing solutions to keep floors cleaner and safer, we thought we'd take the time to explore the idea on UV light decontamination on grout.
Why medical facilities have turned to UV light contamination
UV light contamination is often considered a safe solution because it eliminates the production of corrosive materials and disinfection by-products. It also reduces health hazards related to the use of harmful or residual chemicals.
Part of the ultraviolet light spectrum, UVC light emits a high frequency of UV light that can kill bacteria, viruses, mold and other pathogens.
Use on tile and grout surfaces
Although UV light could be used to eliminate mold in tile and grout surfaces, using it effectively comes with certain caveats, which probably doesn't make it the most ideal solution for eliminating or preventing mold growth in grout.
Studies done on the use of UV lights as a disinfectant in medical microbiology have suggested a maximum distance of eight feet between a UV lamp and surface to be effective. The intensity of the light and the duration of time it is on are also factors. Basically, the germicidal killing strength of a lamp diminishes the further away it gets from a contaminated surface. Researchers also recommended 30 minutes of continuous use for disinfection, and the placement of the lamps was also important.
Considering the minimal "reach" of UV lamps and the routine "downtime" required for adequate sterilization of pathogens and bacteria, using UV lamps to eliminate mold from tile and grout floors or walls in a healthcare setting is not very practical.
For tile and grout, sealing is still best
A more feasible and affordable approach to preventing the growth of mold in restroom or shower areas is the application of a durable sealant to tile and grout surfaces.
Sealing the surface eliminates grout porosity and covers any imperfections on the tile surface, preventing liquid and bacteria from penetrating and allowing mold to flourish. In some cases, some types of flooring have antimicrobial agents built into the flooring product itself. In others, microbial agents can be added to floor coatings to inhibit odors and mold growth.
Does that mean UV light decontamination is bad? Absolutely not. It's a matter of using "the right tool for the right job," showing the multitude of techniques that modern hospitals apply throughout their facility to keep different surfaces and locations as safe as possible for patients.
This is an excerpt from our full report, available here.