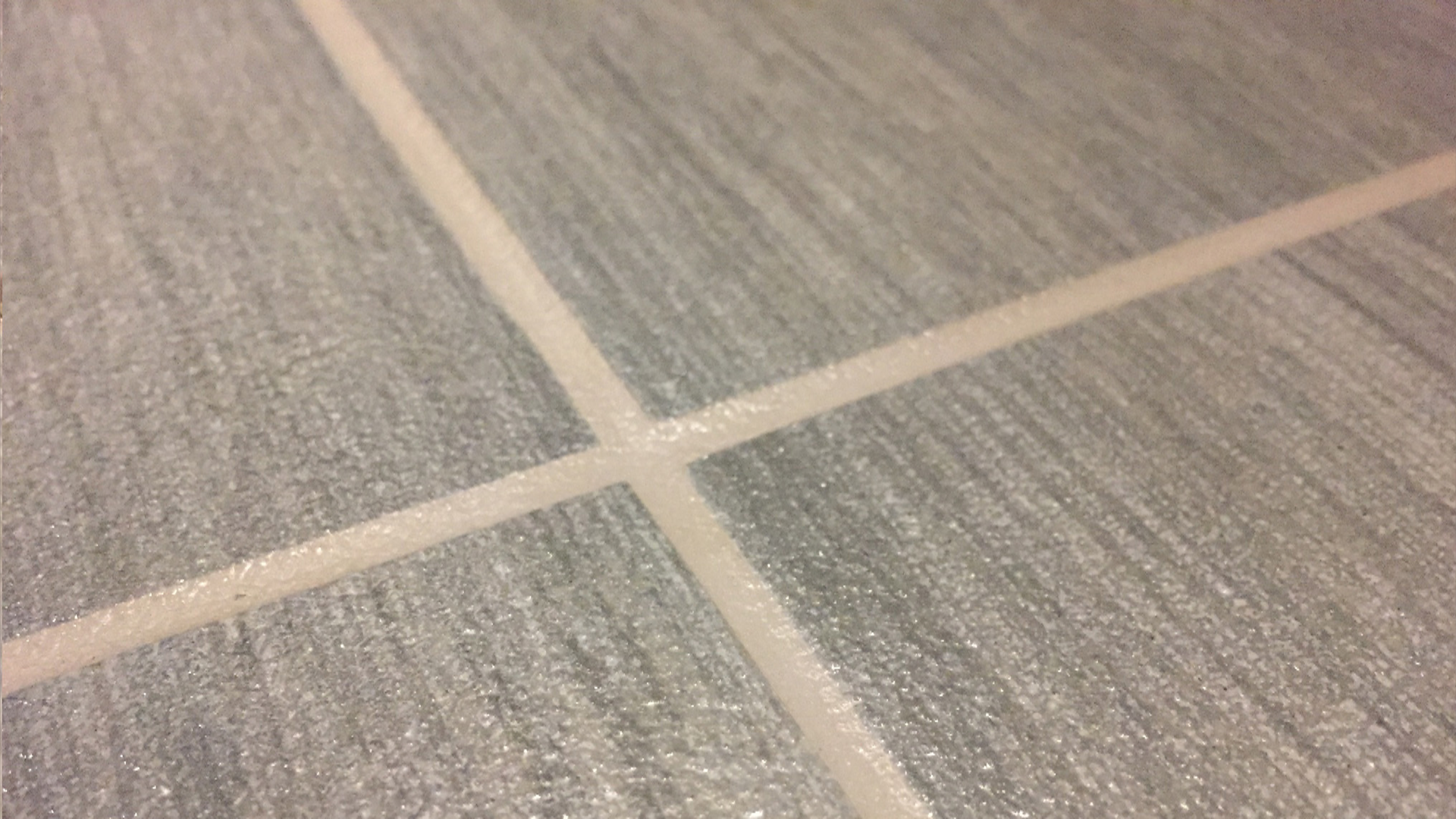 The use of tile and grout in construction is an ancient practice that occurred in civilizations dating as far back as the fourth millennium, BC. Composed of materials that were readily available and durable (mainly clay), tile and grout have remained an essential building material over the centuries thanks to its strength, water resistance and accessibility.
As time passes, technology marches forward and innovations in grout products and additives have opened up a world of new possibilities for tile and grout maintenance and restoration.
Types of Grout
Cementitious
Most people are familiar with cementitious grout. It is most commonly used with ceramic tile which uses Portland cement as its primary component.
Cementitious grout also contains filler particles, a water-retentive additive and possibly pigments. They are slow curing for maximum strength and are frequently used in residential and some commercial applications, primarily restroom and shower areas.
Latex-Modified
Cementitious grout is available in both sanded and unsanded forms for flexibility in installations. Surfaces with thin grout lines typically use smoother, unsanded grout material, while sanded grout works better for wider grout lines.
The grains of sand allows for stronger bonding, which helps prevent cracking. These grout lines are, of course, rougher. Because of that, "sanded grouts may be formulated with a latex polymer additive, either included in the dry mix or added in as the grout is mixed with water," states an article by The Balance Small Business. "The additive enhances the water-proof nature of the grout, and also increases strength."
Epoxy
Epoxy grouts have become popular over the years thanks to their ability to eliminate the issue of porosity present with cementitious grouts. Epoxy grouts do not contain any Portland cement and are instead composed of epoxy resin, a hardening agent, pigments and silica fillers.
Without the tiny pinholes that are naturally present in cementitious grouts, epoxy grouts can offer extraordinary water-proofing power and are also resistant to damage caused by fats and acids. Because of this, epoxy grouts are often extremely valuable in commercial kitchen areas.
But use caution when cleaning as epoxy materials do not work well with cleaners containing acids. Be sure to use epoxy-safe chemicals to prevent damage, like cracking, chipping or surface haze.
Portland cement can also be added to an epoxy grout to create a modified epoxy grout. This hybrid boasts the same attributes of cementitious grouts, but with enhanced strength and durability. Like regular epoxy, modified epoxy grouts offer great stain resistance, but unlike epoxy grout, it will need to be sealed.
Furan Resin
Similar to epoxy, furan grout is composed of polymers made from furfuryl alcohol and is extremely resistant to chemical damage. There is no water present in the material, which is a two-component system containing only furan resin and a filler powder with an acid catalyst.
It is the catalyst that causes the resins to cure, resulting in a grout material that is incredibly resistant to chemical, physical and heat damage. Furan resin grouts are typically used in industrial settings with high exposure to oils and chemicals, such as breweries, canneries and laboratories.
Additives and Enhancements
There is a staggering variety of grout products available that enhance the look, strength and function of grout lines. The era of boring, white grout lines is long gone.
Many modern sealants, which eliminate porosity in cementitious grout lines, are available in countless colors and can be applied long after the original installation.
A professional tile and grout restoration company can change the entire style and appearance of a space with new color options, and can even add decorative chips to surface coatings for additional color and style. Other additives, such as textures for improved slip resistance, can also be used to enhance safety.