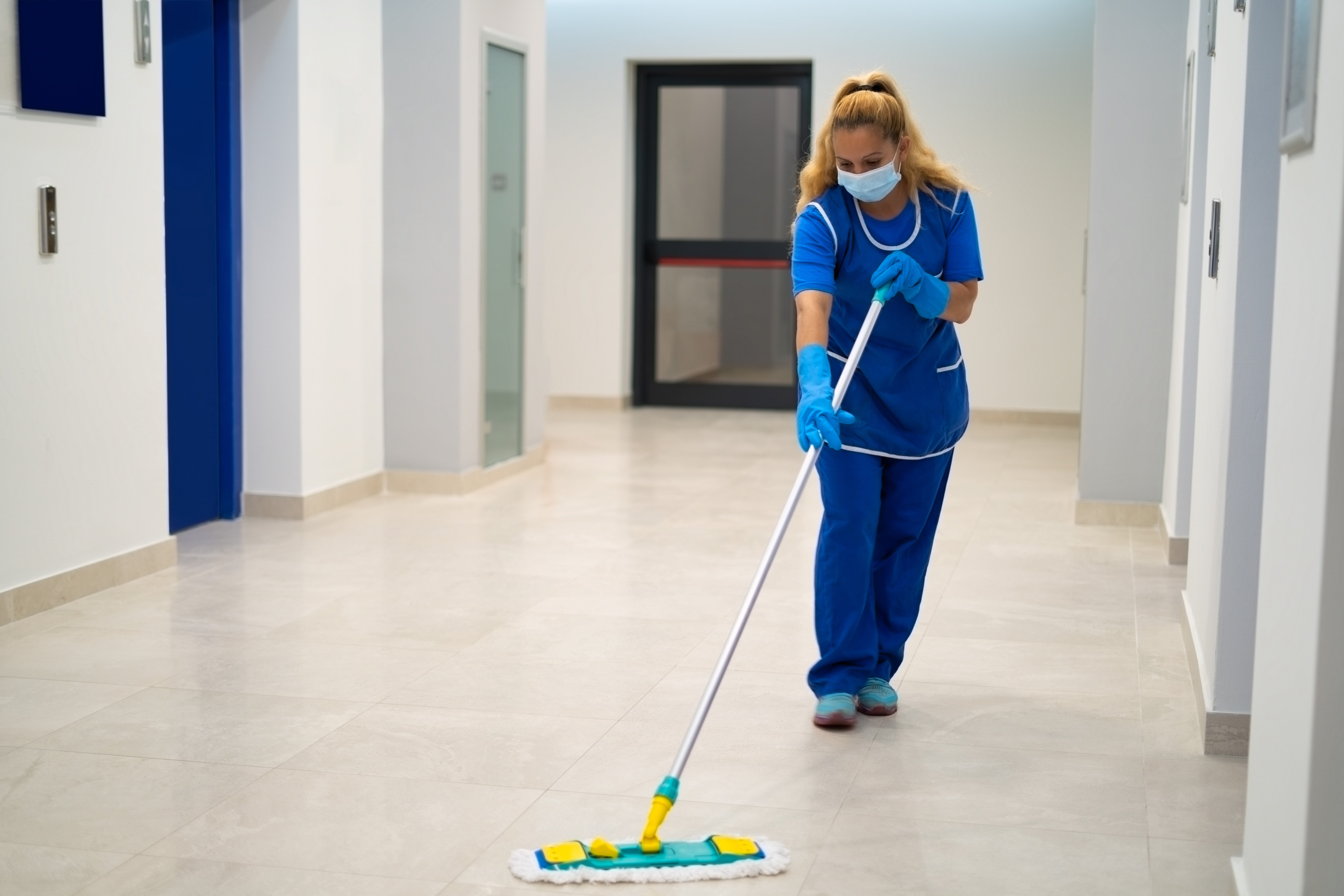 Tile and grout surfaces, when installed and sealed properly, are fairly low-maintenance – that's always been a large part of their appeal. Routine cleaning, such as sweeping, mopping and disinfecting are relatively easy, straightforward tasks and are often put in the capable hands of janitorial or custodial staff.
But there are occasions when custodial cleaning will simply not be enough to get the job done. At these times, it's wise to consult tile and grout restoration professionals, like SaniGLAZE, on how to best solve any issues present. Here are some reasons why restoration or repair may be necessary and how tile and grout professionals can help.
When Janitorial Cleaning Loses Effectiveness
Tile and grout surfaces are naturally porous. The degree to which they absorb moisture depends upon both the types of materials and whether they have sealants or finishes present. Grout is especially porous and requires a penetrating sealer. Without it, dirt, bacteria and foul liquids gradually become embedded within the grout lines, darkening them and creating nasty odors.
When this happens, even deep scrubbing by custodial staff will not produce satisfying results. Or if it does, the surface soils quickly again, often because harsh chemicals or agitation has eroded the grout, contributing to the problem. As Cleaning & Maintenance Management Magazine states, "Although routine cleaning methods can reduce soil accumulation, once the floor has reached soil overload you will need to perform restorative maintenance."
In other instances where the grout has been properly sealed, tile and grout surfaces may simply be due for periodic deep cleaning. A buildup of hard-to-remove dirt or stains, chemical residue or waxes can all contribute to dull, tacky surfaces and in the pandemic era, periodic deep sanitation is never a bad idea.
At other times, existing sealants or finishes have worn away or become damaged, creating an access point for dirt, bacteria and moisture to accumulate within the tile or grout lines. SaniGLAZE is an excellent choice for both repairs and restoring tile and grout surfaces to a pristine, like-new appearance.
Occasionally, companies will have janitorial staff perform processes like stripping and reapplying floor finishes, but with insufficient training or random mishaps, these processes can end up causing more damage and costing the company more money in the long run.
A SaniGLAZE service provider can help businesses avoid potentially costly mistakes. One of our trained service provides can also assess a facility to create a maintenance plan specifically tailored to its needs, taking factors like environmental contaminants, levels of foot traffic and budgetary cycles into consideration.
When Rip-out and Replacement are on the Table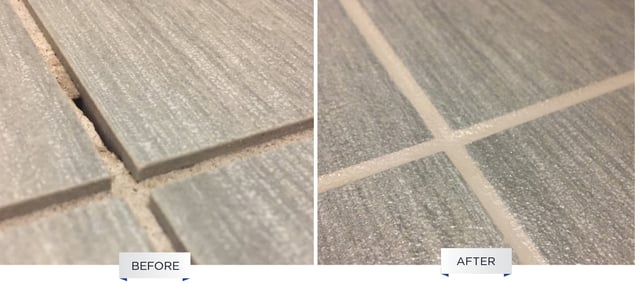 When tile and grout surfaces – or entire spaces – become dingy or outdated, rip-out and replacement is often considered. This process, while sometimes necessary, is typically costly and poses a significant interruption to normal business operations. In the case of healthcare facilities, it can also present potential health hazards.
A tile and grout restoration company like SaniGLAZE is often a great alternative to completely gutting and replacing a worn tile and grout surface. It significantly reduces cost and full restorations can often be completed in a matter of days, without disrupting business.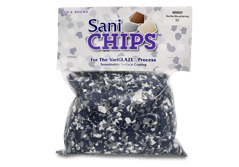 In addition, proprietary products can change and enhance both tile and grout, allowing customers to redesign spaces with new colors and textures. SaniGLAZE providers can apply a special compound of micro-particles to surfaces to improve the coefficient of friction, enhancing safety, or broadcast VariCHIPS during a SaniGLAZE process to deliver pop and style. Whether metallic, sparkling or even phosphorescent, VariCHIPs and an assortment of SaniGLAZE processes allow businesses to transform shabby, unsanitary rooms into dazzling, new spaces that inspire, while also protecting hard surfaces and delivering cost-savings businesses can savor.